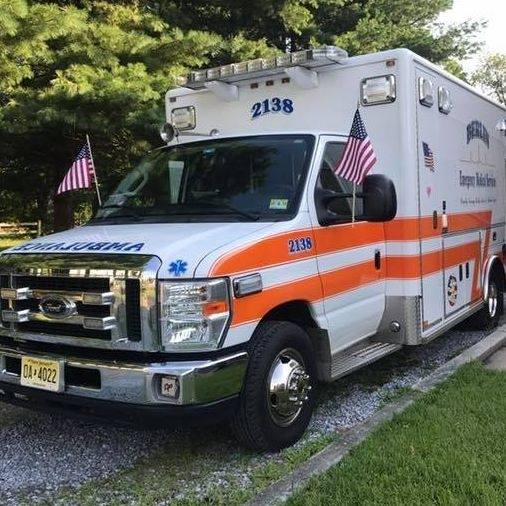 Berlin EMS has proudly served Berlin Township and Berlin Borough as a shared service since 1972.
Our Department was dispatched to 2,758 Emergency Calls in 2019. There was 1,374 in Berlin Borough, 914 in Berlin Township and an additional 470 calls for assistance to the surrounding communities.
We continue to provide the Residents and Visitors of Berlin Township and Berlin Borough with the best Pre-Hospital care available.
We staff one Ambulance 24 hours a day 365 days a year, as well as a second Power Shift from 9am to 3pm seven days a week.
We offer many services to our Residents and Businesses including CPR, First Aid training, Public outreach programs as well as tours of our Station and Ambulances. Feel free to call us at (856) 753-0808 for additional information.
Please use 9-1-1 for all emergencies and don't forget to follow and like us on Facebook for daily updates.
Captain Lou DeMarco and the Members of Berlin EMS