In Case of Emergency Dial 9-1-1
Please understand that Berlin Township police is dispatched by
Camden County communications center, Call (856) 783-4900 for non emergency.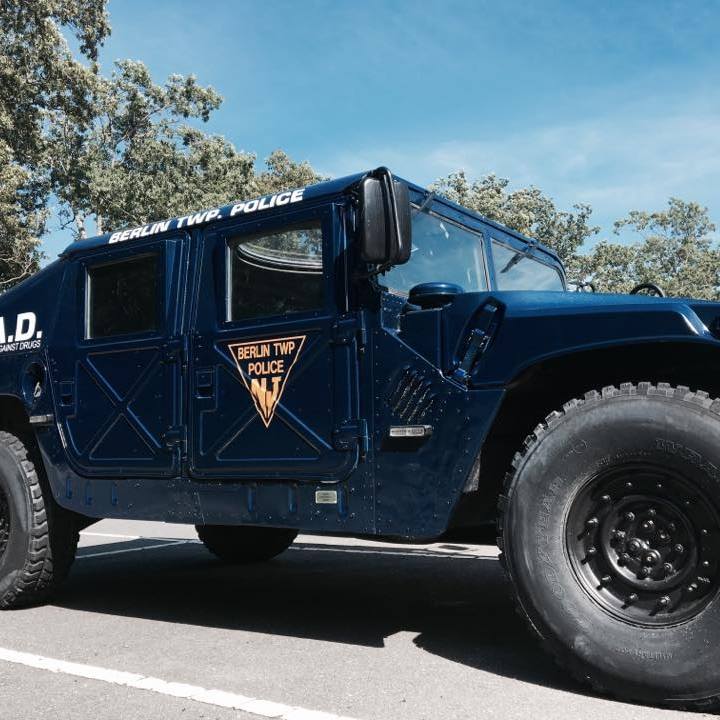 135 South Route 73
West Berlin, NJ 08091

Non-Emergency Phone: (856) 783-4900
Records: (856) 767-5878

CONFIDENTIAL CRIME TIPS FORM
Please use the link below to use our confidential tip form to report any crime tips directly to the Police Department.
Police Chief Louis J. Bordi
Pictured here is Ptl. Ryan Donnelly wearing the new body-worn camera as now required in New Jersey as per the Attorney General. Effective January 1st, 2022, Berlin Township Police Officers will begin to record both audio and video for all law enforcement activities including interactions with the public and civilians. As soon as feasible, Officers will advise the citizen their interaction is being recorded. Officers are limited as to when they can deactivate a body-worn camera as per the Attorney General Policy. Berlin Township Police will operate in accordance with the law and help bring transparency in an effort to continue to gain and keep the public's trust.